Mr Nethsingha, Organist and Master of the Choristers, together with one or more of the music staff will then audition candidates individually.  This is usually a very enjoyable part of the day and he will do many of the same sorts of tests that he did at the preliminary informal hearing.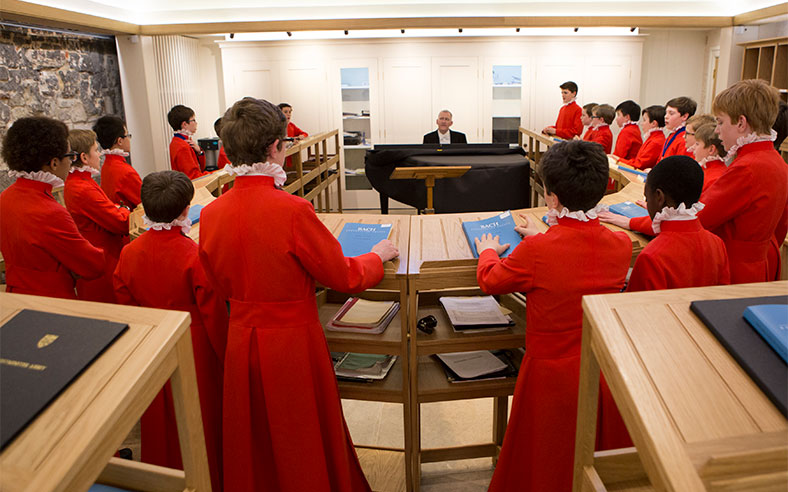 After lunch, there is usually an opportunity to have a good look round the school, guided by some of our junior boys, before joining one of the normal lessons taking place. This gives the boys a very good first-hand experience of what life at the choir school might be like. It also allows us to see how boys respond amongst peers, and this is a crucial part of what it takes to be a chorister.
The day usually finishes at about 3:30 pm, though sometimes, if candidates haven't previously come to a service in the Abbey, they can stay for Evensong, sitting alongside the choir to experience what it might be like to be a real Abbey Chorister.