History
Our aim is constantly to stimulate the boys' curiosity about the way of life of peoples in the past. Learning from the past will help boys to become well-informed and responsible participants in modern society. We give our pupils the experiences to develop their knowledge and understanding of chronology, causes and consequences of historical events, and the ways in which interpretations differ. We also provide opportunities for boys to develop the skills required to use a range of historical sources in their enquiries and to be able to communicate their findings in an organised and coherent way.
History teaching is structured in chronological units most of which are taken from British History, but the syllabuses for Years 4 and 5 contain a unit of Non-European history. 
A variety of teaching methods is used. In our well-resourced classrooms, we enjoy bringing the past alive with vibrant re-enactments, discussion and reading, the use of broadcast history programmes (both documentary and reconstruction), as well as whole class teaching. 
Choristers are surrounded by history on a daily basis; in school, at every stage, pupils study as wide a range of historical sources as possible, both primary and secondary, the Abbey itself providing a wealth of learning opportunities.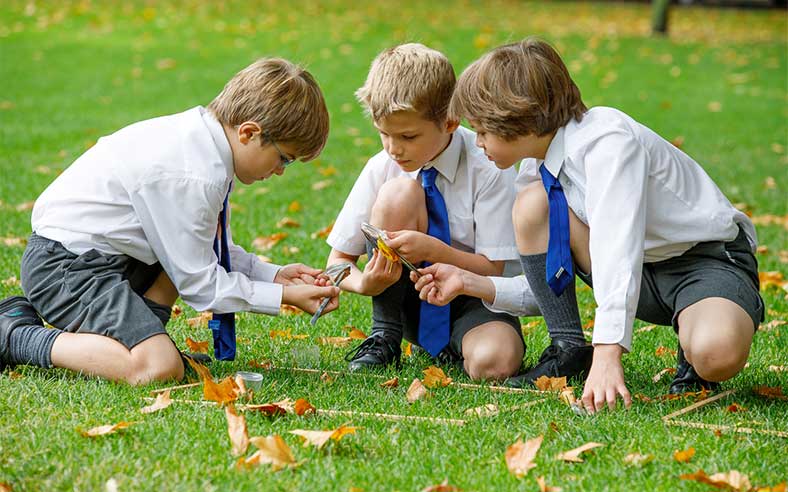 Geography
Our aim is to develop the boys' awareness of and interest in their own environment as well as the wider world. They learn to use a range of geographical skills to develop their knowledge and understanding of the world. This includes: places, their locations and patterns; processes, including environmental change; and the concept of sustainable development.
From the start, the boys are encouraged to ask geographical questions and develop map skills, starting with the familiar school surroundings and branching out to using plans, atlases and OS maps. We cover a range of topics across both human and physical disciplines. The boys also have access to computers and relevant software for their own research.
We make every effort to give pupils a chance to learn outside the classroom and we seek, where possible, to include fieldwork investigations. This can range from using a variety of instruments to record and monitor the weather, to undertaking formal fieldwork projects.
Recent projects have included:
a study of the effects of the new Cycle Highway

a study of land-use changes and their effects in a commuter belt village

a study of the way in which a river shapes the landscape

a study of the wider effects on the community of the move by West Ham United Football Club from Upton Park to the new Olympic Park Stadium

a study of the ecological benefits of re-naturalising the River Quaggy

a study of the Abbey's impact on tourism in London
Throughout, we exploit the benefits of our small classes and our very privileged setting in the heart of the capital city.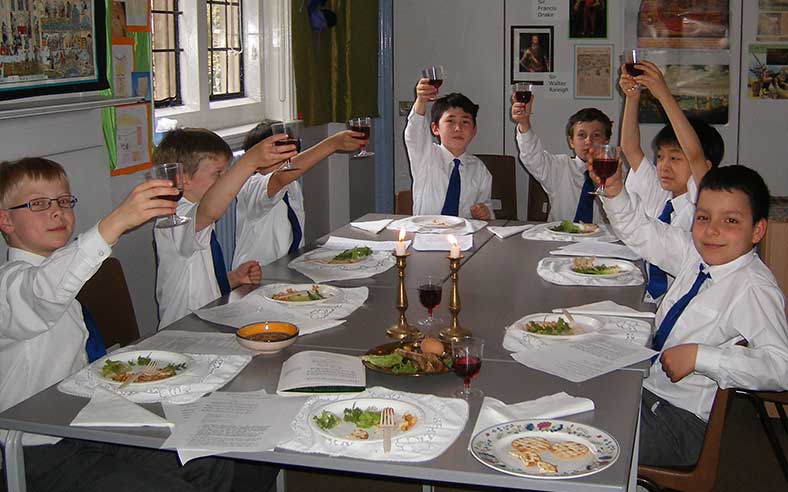 Religious studies
Our aim is to encourage pupils to become aware of the beliefs and values held by people of faith around the world as they explore the 'difficult' questions through discovery and discussion. In addition to learning about Christianity and the Bible, we look at the main six world religions, finding out about founders, key beliefs, places of worship, rites of passage and festivals. Being in the very centre of London we are surrounded by people of every culture and we make good use of the resources on our doorstep. One of the highlights of the syllabus is the class Seder meal in Year 5, but we also use artefacts to explore Islam, Hinduism and Christianity too, along with visits to various different places and traditions of worship.
The boys are here because they are part of the Abbey's cycle of worship and they often use what they have heard during services to prompt discussions within class. It is important that all boys feel they have the right, and are given the opportunity, to explore their own ideas and answers to quite challenging ethical questions. This is especially so in the senior Forms. Our small classes allow lively debate and a genuine interest in the subject to develop.